ABOUT US
About Coram & Our Centre
10 min walk from King's Cross, London
12 training and meeting rooms
AN INSPIRING PLACE
Conference, training and meeting space in the heart of London
With great views across our historic Campus, our 12 meeting rooms are suitable for a range of events and can accommodate between 4–160 delegates.
The Queen Elizabeth Centre, which includes the Rangoonwala Conference Centre, was opened by Her Majesty the Queen in December 2018. The centre is dedicated to the promotion of children's rights and best practice. The new building is located in the heart of Coram's historic site and is a celebration of the 350th anniversary of the birth of the charity's founder, Thomas Coram.
Although just a few minutes walk from King's Cross, Euston, and Russell Square stations, our contemporary buildings are surrounded by trees so retain a peaceful atmosphere, providing an exceptional setting for meetings, interviews, seminars, training, and corporate events.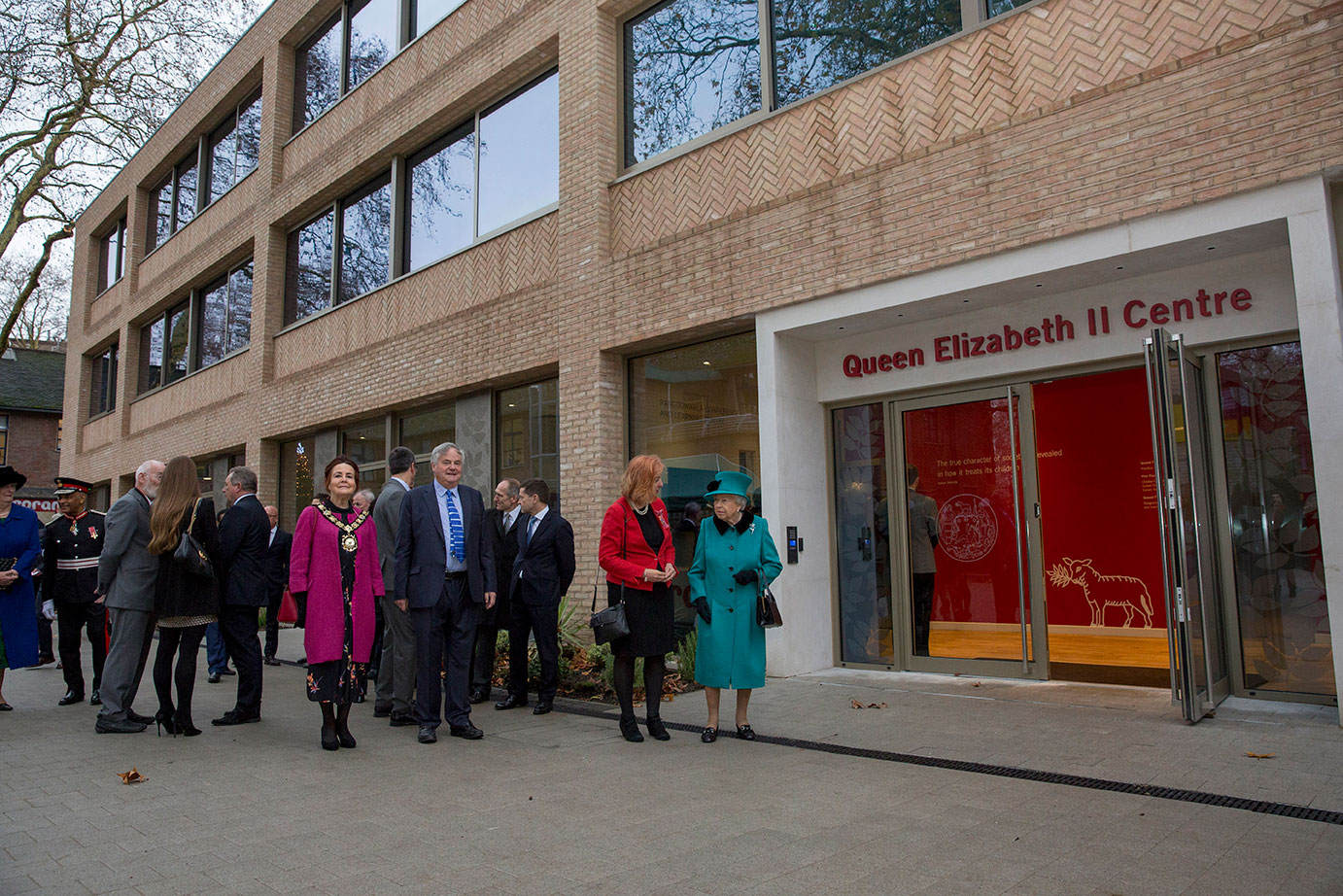 Our history goes back nearly 300 years
We've been creating better chances for children since 1739
CHAMPION OF CHILDREN'S RIGHTS
Thomas Coram's story
Thomas Coram was a philanthropist and campaigner who's best known for his advocacy of 'unwanted' children. His
charity began life as the Foundling Hospital, set up in 1739 to provide care for abandoned children left dying on London's streets.
While the Foundling Hospital no longer exists today, Coram carries on Thomas Coram's fight for the rights of children and young people.
Discover the fascinating life of our founder Thomas Coram at
coramstory.org.uk
ABOUT US
What we do
Coram is the UK's oldest children's charity and has supported vulnerable children for nearly 300 years.
We help more than a million children, young people, professionals and families every year. We do this by: fighting for children's rights; giving practical advice and help; getting young voices heard; enabling, training and inspiring professionals; championing insight and innovation; enabling children to take responsibility for their own lives; and, finding secure and loving families for those who need them.
We build change that lasts a lifetime.
Book with us
Support children and families
Coram's vision is that every child has the best possible chance to live a fulfilling life. We support children and young people from their earliest days to independence, creating a change that lasts a lifetime. We help build their confidence; we help them to develop skills; we uphold their rights and we find loving adoptive families for the most vulnerable.
Proceeds from your booking create better chances for thousands of children across the UK.